Heaten AS, the leading industrial Very-High-Temperature Heat Pump (VHTHP) technology provider, today announced the appointment of Knud C. Petersen as Chairman of the Board.
Knud C. Petersen joins Heaten after a 30+ years management career in energy and shipping. In addition to his engineering background, he brings deep knowledge and experience of business development and internationally complex stakeholder management to Heaten. Knud C. Petersen has a home close to Kristiansand and has been a trusted advisor for the executive team over the past years.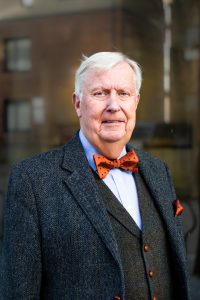 "I am deeply honored to have been appointed as the Chairman of the Heaten Board of Directors," said Petersen. "Heaten is uniquely qualified to lead the cost-efficient and sustainable transformation of industrial heating systems, I look forward to leveraging our strategic networks of companies, – along with our team – we are all united in the desire to bring a breakthrough technology to markets. I also look forward to working closely with the Founders, and Peter P. Breithaupt, our incoming Chief Executive Officer, as well as our growing Board of Directors."

About Heaten:
Heaten owns the leading industrial Very-High-Temperature Heat Pump (VHTHP) technology (the "HeatBooster") and has an 8-year R&D history covering heat-to-power (organic Ranking cycles, ORCs) and power-to-heat machines. Heaten has successfully delivered process temperatures up to 165°C. With key market demand in the temperature range of 100-200˚C, Heaten will together with AVL Schrick develop megawatt-sized heat pumps using the current, proven technology platform (see https://www.heaten.com/news). Heaten's R&D roadmaps aims to develop 300-400˚C heat pumps in the coming years.