Heaten AS secures € 6 million in funding from Azolla Ventures, Nysnø Climate Investments and Shell Ventures
The Norwegian green tech company Heaten AS recently signed an investment agreement for 6 million Euros with Azolla Ventures, the Norwegian State Climate investment company Nysnø, and Shell Ventures.
Earlier in 2021 Heaten received 2 million Euros Seed funding from the Norwegian family-owned investment company Valinor.
Heaten has developed a high-temperature heat pump for industrial use. Their technology utilizes waste heat, increases energy efficiency, and enables significant reduction in greenhouse gas emissions in heavy industry sectors, such as food, plastic, pulp and paper, breweries, and drying processes, by replacing fossil-fueled heat supply. The company is looking at additional growth markets such as hydrogen production, carbon capture and data centers.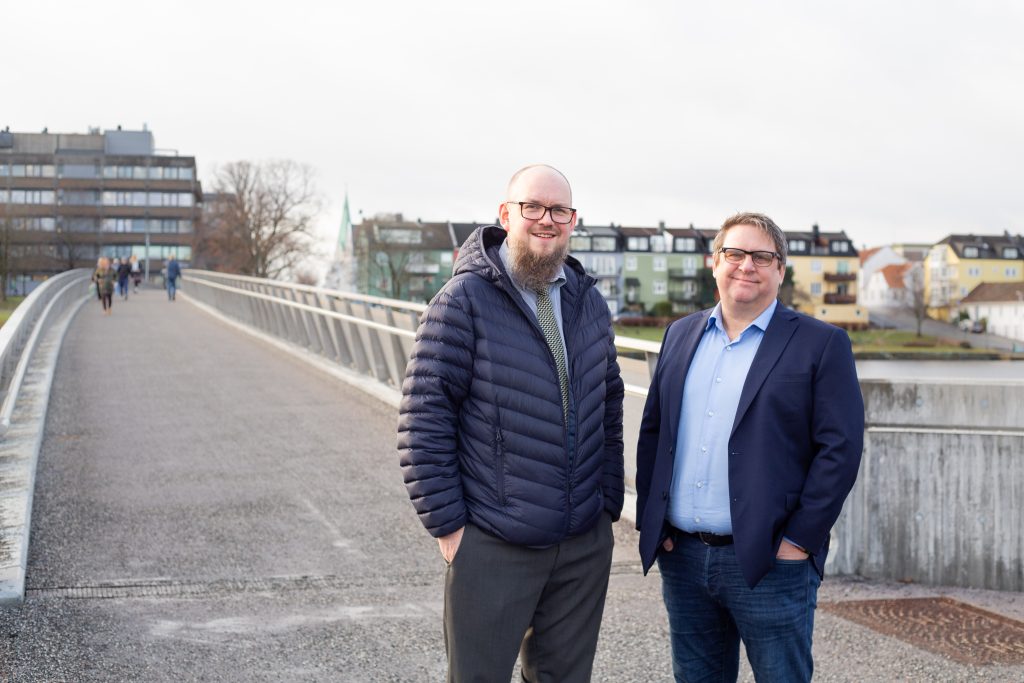 "Heaten has developed breakthrough technology that brings high-temperature industrial heat pumps to market at an essential moment for the climate. It is critical to decarbonize heavy industry, and we are extremely proud to partner with Heaten alongside series A co-investors Nysnø and Shell Ventures.", says Amy Duffuor, General Partner at Azolla Ventures.
About 65 percent of CO2 emissions from processes in industry come from the combustion of fossil fuel. According to McKinsey[1], electrifying industrial heating processes is the most important decarbonization lever.
"The value of Heaten's product is two-folded. First, it valorizes a gigantic energy resource – industrial waste heat – and second, it allows for the electrification of heat supply to heavy industrial sectors globally. Heaten's products have a tremendous potential for reducing our greenhouse gas emissions where it is the hardest to do so. By investing in Heaten, we want to catalyze the deep decarbonization effort of industrial sectors", says Jean Baptiste Curien, Investment Manager at Nysnø.
The next step for Heaten is to demonstrate the technology at full scale and in real conditions at a client site. Heaten's system has been designed to be modular and able to handle industrial heat demand at several MW scale and up to 165°C.
"Heaten has a very compelling proposition with their range of large, very high temperature heat pumps, being very efficient across a wide spectrum of operating conditions. This makes their heat pumps attractive to industrial customers who generate waste heat, which can be used to recover energy and reduce their energy footprint. Shell is working with a broad range of industrial customers to help them decarbonise and we look forward to working with the Heaten team to accelerate the implementation of their technology," says Peter van Giessel, Investment Director at Shell Ventures.
The investments from Azolla Ventures, Nysnø, and Shell Ventures and a grant from Innovation Norway will be used to bring the first very high temperature heat pumps to industrial customers and will substantiate Heaten's product commercialization strategy.
"We are proud to add these respected partners to our investor base and we welcome their long term commitment to Heaten's success. We share the vision that heat pumps will play a critical role in providing heating energy for industry. Our rapidly scalable very high-temperature heat pump technology will allow our customers to accelerate the transition to clean, reliable and efficient industrial heating processes.", says Peter Paul Breithaupt, Heaten's CEO.
Azolla Ventures
Azolla Ventures, created by Prime Coalition, invests in early-stage technology companies with the potential for gigaton-scale climate impact. The management company of Azolla Ventures, the successor fund to Prime Impact Fund, also manages the Prime Impact Fund portfolio of companies.
https://www.azollaventures.com/
Nysnø Climate Investments
Nysnø is the Norwegian state's climate investment company that invests in companies and funds with technology for reduced greenhouse gas emissions. Through total assets of NOK 2.9 billion, Nysnø invests in renewable energy, digital technologies, resource efficiency, sustainable societies and the circular economy. www.nysnoinvest.no/en
Shell Ventures
Shell Ventures is the corporate venture capital arm of Shell. With major offices in Europe, the USA, India and China, Shell Ventures invests in innovative technology companies, business models and growth plays to further the development of solutions and new technologies that have the potential to accelerate the energy and mobility transformation. Visit https://www.shell.com/shell-ventures to find out more.
Valinor
Valinor is a Norwegian family-owned investment company with solid experience through 25 years in building successful businesses. The company investments are solely focused on sustainability, covering renewable energy, infrastructure, and aquaculture. Valinor is the largest shareholder in Heaten AS.
www.valinor.no